Ackerman Urology:
The Ackerman Way
At Ackerman Urology, our board-certified urologists are committed to providing you with the best possible care to achieve optimal health and peace of mind. We are a private, physician-owned practice dedicated to improving the health and vitality of men in our community.
With our extensive knowledge, experience, and unwavering commitment, we address your concerns and answer your questions to your satisfaction.
Here at Ackerman Urology – we offer you The Ackerman Advantage. We are aligned with Ackerman Cancer Center, a private, physician-owned practice with a 35-year track record in caring for all people in our community and beyond.
We are sought out not only for our advanced technology, but for our focus on each patient and our dedication in using this equipment in the best, least invasive way possible under the care of our team.
The most common urological issues we treat include:
Elevated PSA
Elevated Prostate Specific Antigen levels can indicate potential prostate issues, often leading to further diagnostic tests.
Enlarged Prostate and Urinary Symptoms
Enlarged prostate is a common condition found in men that can cause difficulty urinating, including weak stream and frequency of urination, which can result in interruption of your daily activities.
Erectile Dysfunction
Erectile dysfunction is the inability to achieve or maintain an erection, impacting sexual performance.
Non-Scalpel Vasectomies
A minimally invasive permanent contraception method for men, involving a small incision and no sutures.
Kidney Stones
Kidney stones are crystal deposits in the kidneys or other parts of the urinary tract that cause painful episodes.
Prostate Cancer
A common cancer in men, prostate cancer affects 1 in 8 men in their lifetime and begins in the prostate gland.
This Is Urology,
the Ackerman Way.
Whether you are facing common urological problems or more complex cases, Ackerman Urology will deliver individualized and highly effective care in a patient-centered environment. Our team is focused on you.
Latest Updates From Our Social Media
Conditions Treated
Ackerman Urology is proud to provide our community with access to the latest technology and specialized services in:
Prostate Health
We offer specialized care in treating:
Elevated PSA levels
Prostate cancer
Enlarged prostate
Other prostate disorders
Men's Health and Vitality
Our physicians are personally treating each patient that walks in the door with sexual health disorders, including:
Erectile dysfunction
Sexual health
Low testosterone (Low T)
Non-scalpel vasectomies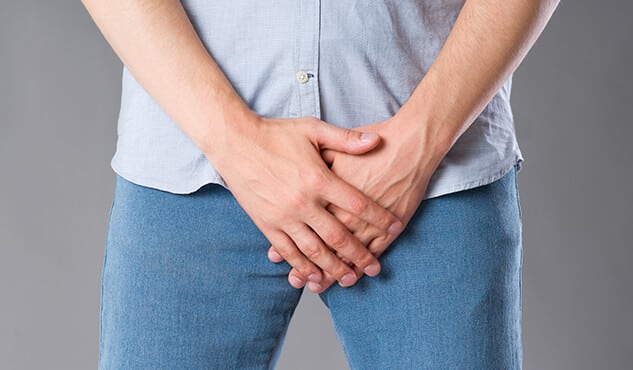 Bladder Health
Your bladder health is important. Our team addresses and treats issues relating to:
Blood in urine
Bladder cancer
Overactive bladder
Urinary infections
Kidney Health
Ackerman Urology is here to treat all of your kidney problems, including:
Kidney stones
Kidney cancer
Other kidney-related conditions
Our Doctors:
About Us
Patient Testimonials:
What Our Patients Say About Us
Careers at Ackerman Urology
Take the next step in your career with Ackerman Urology — where innovation meets compassion, and excellence knows no bounds.
Our Locations
Beaches
Thursday-Friday: 9 AM-3:30 PM
Mandarin
Monday-Friday: 8 AM-4:30 PM
Middleburg
Wednesday: 9 AM-3:30 PM